Puerto Coatzacoalcos, build new port infrastructure
Coatzacoalcos, September 1, 2016.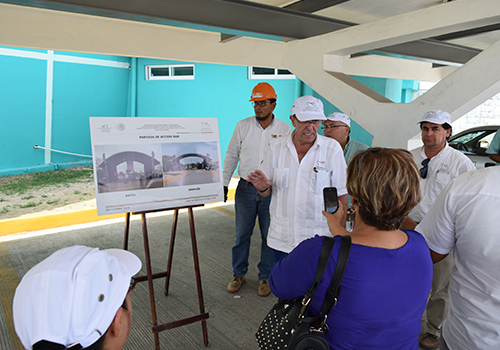 At the initiative of Dr. Ovidio Noval Nicolau, Director General of this entity, it is today scheduled a tour with various media, with the aim of showing the advances in infrastructure being made in the Port of Coatzacoalcos.
Noval Nicolau, to reiterate the importance of the media to inform the different sectors of the population works and activities that the Port Authority carried out as:
• Maintenance breakwaters and Villa Allende Coatzacoalcos.
• Construction of new spaces and maintenance of Coatzacoalcos Bicentennial Park.
• Development of port infrastructure in the Port Area of Laguna de Pajaritos, step 2.
• Remodeling southern access cover and construction of modern pedestrian access north of the Port of Coatzacoalcos.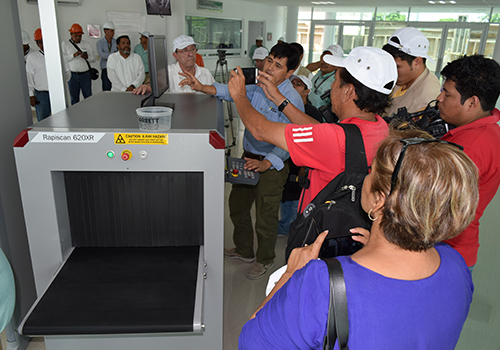 The reinforcement of breakwaters and Villa Allende Coatzacoalcos, provide greater security to ships arriving at the port and improve its image for the benefit of citizens.
Bicentennial Park Coatzacoalcos, constitutes a link with citizens, one of the few places in the region where the flora and fauna found there can be visited free of charge, it has wide open spaces and a thematic museum where one can see the development of marine life since ancient times.
In the Port Area of Laguna de Pajaritos, he was released already in operation; two warehouses with storage capacity of 10,000 m2, for storing bulk agricultural or mineral bulk, administrative building, docking position 1p 33" draft and 272 m., in length, with support of 10 tons per square meter to receive any type load.
In this port area, building more warehouses, storage yards to open, perimeter fence, access input and output and complementary works were also initiated.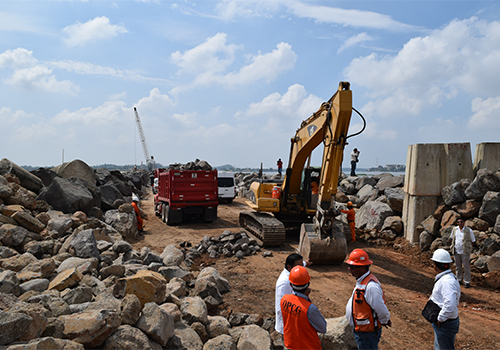 As part of the tour, the group of reporters visited the Port Precinct Coatzacoalcos, announcing the remodeling of the southern front, which was designed according to the needs of more than 1,500 units of heavy transport around pass daily and new pedestrian access cover north, modern facility where through advanced technology, entry per day more than 2,500 port workers to ensure.
Thus, Puerto Coatzacoalcos positions in its area of influence for next decades, and plays solidly projects to come, to detonate the natural features of the south-southeast of Mexico.