Welcome to our port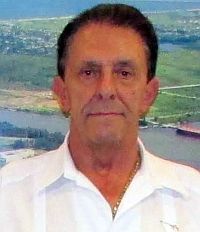 Dr. Ovidio Noval Nicolau
Director- General of the Port Authority of Coatzacoalcos





Welcome to the Website of the Port of Coatzacoalcos, the busiest port in overall charge of the country after Cayo Arcas.

Currently the port of Coatzacoalcos is composed of two port facilities. The Coatzacoalcos, where we have 11 berths, 8 cargo, 14 private terminals and 4 companies engaged in intermodal operations.

The Port Area Pajaritos has 18 berths, operated by three companies located there. Here we are developing new port infrastructure to meet the needs of future growth in the region. We are about to conclude the first public dock.

We hope of this website to be a useful tool for you, and an effective communication link for all our customers and users.

Aquí podrá encontrar información acerca de nuestra Misión y Visión, nuestro Programa Maestro de Desarrollo, la infraestructura de nuestro puerto, las áreas de navegación, los servicios portuarios disponibles y las empresas que los prestan, entre otras cosas.

Here you will find information about our mission and vision, our Master Development Plan, our port infrastructure, navigation areas, all the port services available and the companies that provide them, among other things.

You can also find the port statistics, which place us as the 2nd port in the country in fluid management, the 3rd in farm bulk, and the only one with a specialized rail ferry service.

Also you will find that we have certifications such as ISO 9000, ISO 14000, Clean Industry, ESR (Socially Responsible Company), and compliance with the International Code for the Security of Ships and Port Facilities (ISPS Code).

You will note that we are committed to continuous improvement of our services to meet the expectations and needs of all of you, customers and users, who are our business partners, with whom we can establish a business relationship for the benefit of all.

All this is what distinguishes Coatzacoalcos Port, Mexico Leader in bulk cargo.